It's Masters Week....In November?
It's Master's Week….In November?
It's been over 30 years since Jim Nantz perhaps unknowingly uttered the phrase that might actually stand the test of time: "a tradition unlike any other". This might be a year unlike any other.
Every spring, Augusta National welcomes us back to Magnolia Lane. We watch something seemingly immortal as a small field of top players in the game of golf take their shot at adding their name to an enduring legacy. No matter how you swing it, there's nothing quite like The Masters. The immaculate course, the almost religious adherence to the traditions of the past, the par 3 tournament on Wednesday, the infamous pimento and cheese sandwich. For a golfer, The Masters is it.
COVID-19 robbed us of that annual spring event. Now, we're going to see something entirely new. Here's the thing, Augusta National looks absolutely beautiful in the fall.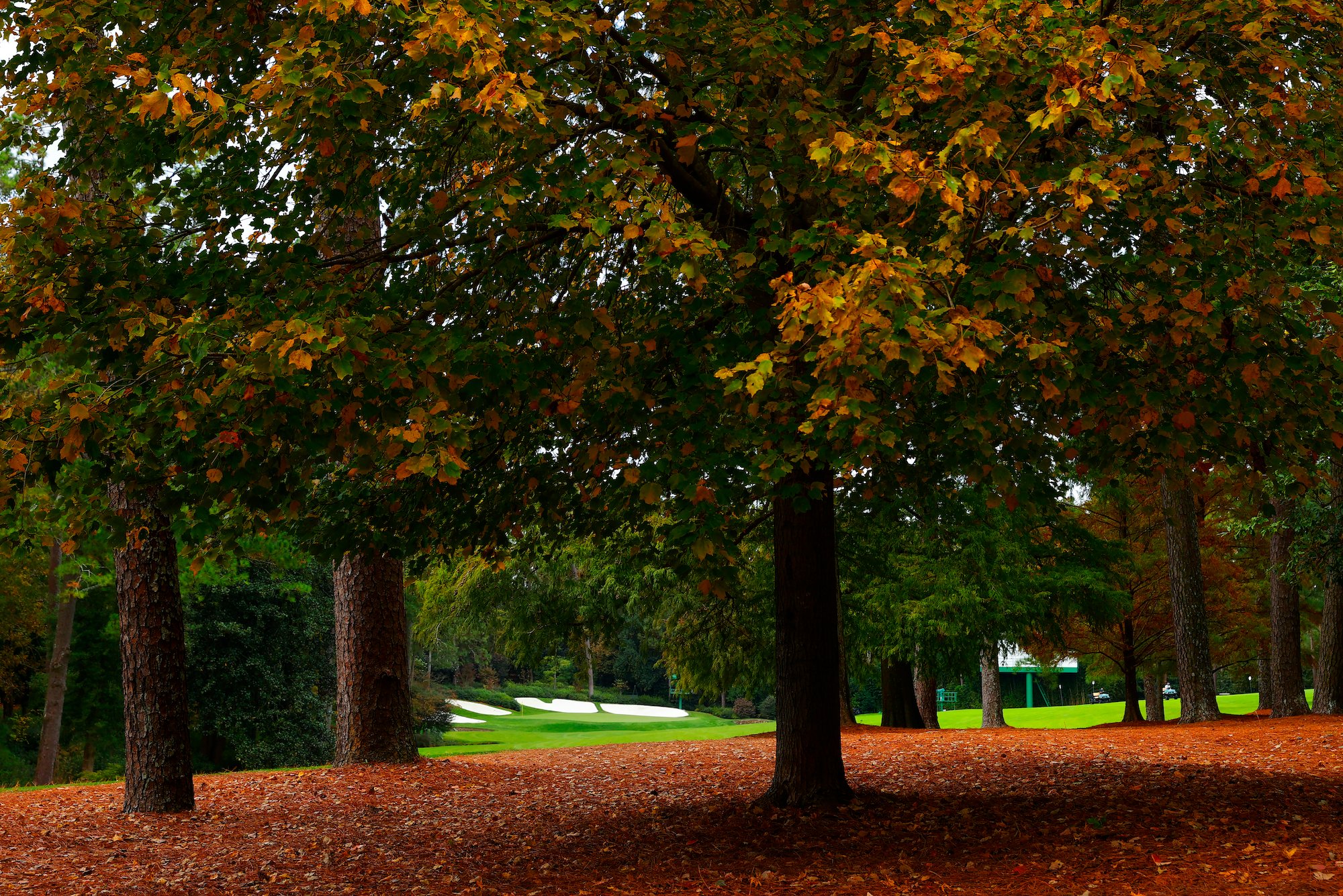 I will only be doing one thing this weekend. I'll be glued to the TV, wearing our Dillen Polo in green in homage to the tournament, a putter in hand, a beer in the other, watching the best game on earth be played by the best.
                                     Come on, that doesn't scream Master's Sunday?
Pure Artistry and Mad Science
The two big stories going into Thursday will certainly be Tiger Woods defending his title, and the ever-fascinating Bryson DeChambeau. Were both of these players to find the top of the leaderboard going into Sunday, it would be the most exciting story of parallels; the artist that makes shots through God given touch and feel, and the mad scientist that wants to "quantify" the sport.
Tiger didn't look that strong at the beginning of the season. His performance at the U.S. Open and PGA Championship didn't inspire much. Here he has experience and time. Some may get mad at me for saying it, but Augusta is easier on older golfer's than Winged Foot or Oakmont. It puts names like Tiger Woods and Phil Mickelson into contention.
As demonstrated last year, Woods knows Augusta National. He's good at playing it. Tiger won the 2019 Masters through patience. He really didn't do anything crazy, aside from his awesome tee shot on the par 3 16th. Instead, Woods basically played carefully, and let the rest of the field make the mistakes.
That can work again.  Augusta requires patience and artistic touch. The latter, Woods has always had. The former comes with the experience that 44 years of golf (based on my genuine belief that he was chipping in the womb, and was born with a sand wedge in hand) gives you. IF, and I do mean IF, Tiger can come into the week with that razor-sharp focus, and get off the tee box, he always has a chance.  
Last I checked, DraftKings was offering +4000 odds for him to win. If you feel like taking that deep value dive, a $50 swing could net you $2,000. That's more than enough to buy our entire outerwear line for the colder months. I mean, have you seen our Wolf fleece? If, like me, you have a little "muscle" on you, go one size up. 
                                         He loves it. You will too.
For Bryson DeChambeau, it is a question of whether he can overpower Augusta National. Quite a few players have admitted that they don't think Augusta can be altered enough to hold him back. The catch here is the juggernaut is only batting 52.8% in driving accuracy off the tee. While the short rough might make it seem like you can miss fairways, you still have to avoid the trees, and find the right angles to attack greens. Without the thick rough of Winged Foot, errant golf shots will roll into some surprising places.
His plan of attack has to be perfect. If Bryson finds his way off the tee, cutting corners and giving himself 20 yard second shots, he'll undoubtedly be in contention this week. Winning, will require short game. I am now completely teeing it up for Bryson to make me look like a fool, but he's only 59th in putting. I don't see him lighting up the greens of Augusta National; especially since Augusta does not allow the green books that Bryson depends on. You are provided a yardage book, and that's it.
I'd fade him a bit if you're a betting man. Top ten finish? I like that bet. First place? Tough to call in this game.  
Everything in perspective
Golf is just a game. It doesn't compare to the lives that were tragically affected by the pandemic this year. Simply put, 2020 has been a bummer. In fact, 2020 has kind of been like someone stranded on a shipwreck, seeing help, and firing a flare gun only to have the shell be a dud.
Every spring, Augusta National welcomes us back to Magnolia Lane. The immaculately manicured flowers, fairways and greens set a standard that can't be met. This spring, we were met with chaos. Not since World War 2 has Augusta, Georgia seen its claim to fame stopped in its tracks. The postponement is the first hindrance to the tournament in 75 years. Die-hard's like myself, that require Prozac once golf season is over, have something to be excited about in November.
Even if you're not a golf fanatic, you can't say that relaxing (I'll be screaming at the tv), wearing our AWESOME "Sunday Funday" shirt in Master's green, sipping a cold one with the boys, doesn't sound like a warm welcome compared to the garbage storm that has been 2020.
It never truly feels like springtime until we hear Jim Nantz welcome us back to The Masters. For the "tradition unlike any other", this is a year unlike any other.
 Cheers,
-David Butler. Swannies Fanatic. Lover of Golf. 
---